Self Adhesive Hooks, Stainless Steel Sticky Hooks Waterproof and Rustproof for Hanging on Wall, Door, Closet, Bathroom, Kitchen, Bedrooms for Towel, Tea Towel, Clothes - 4 Packs
Product Description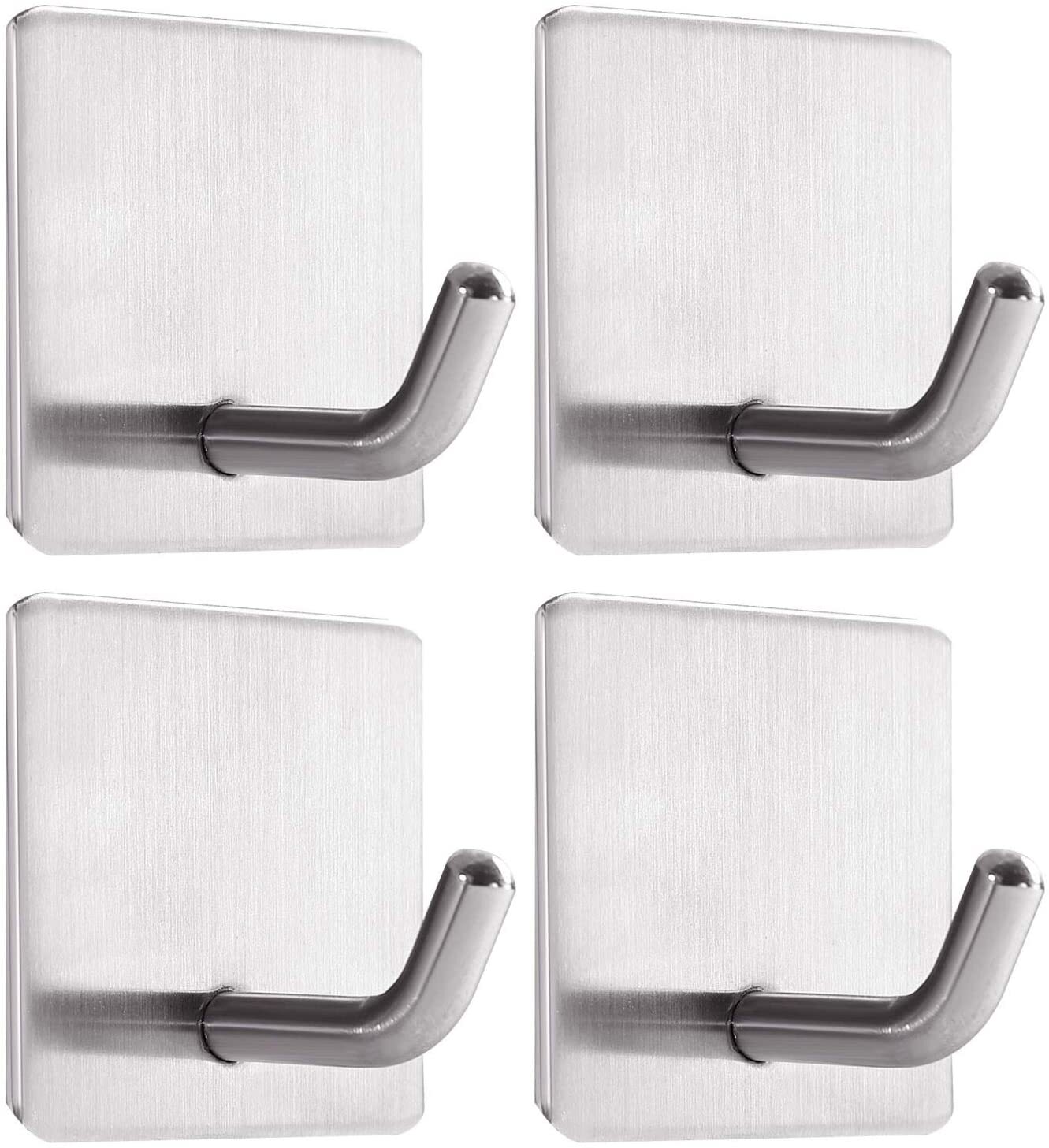 【Installation】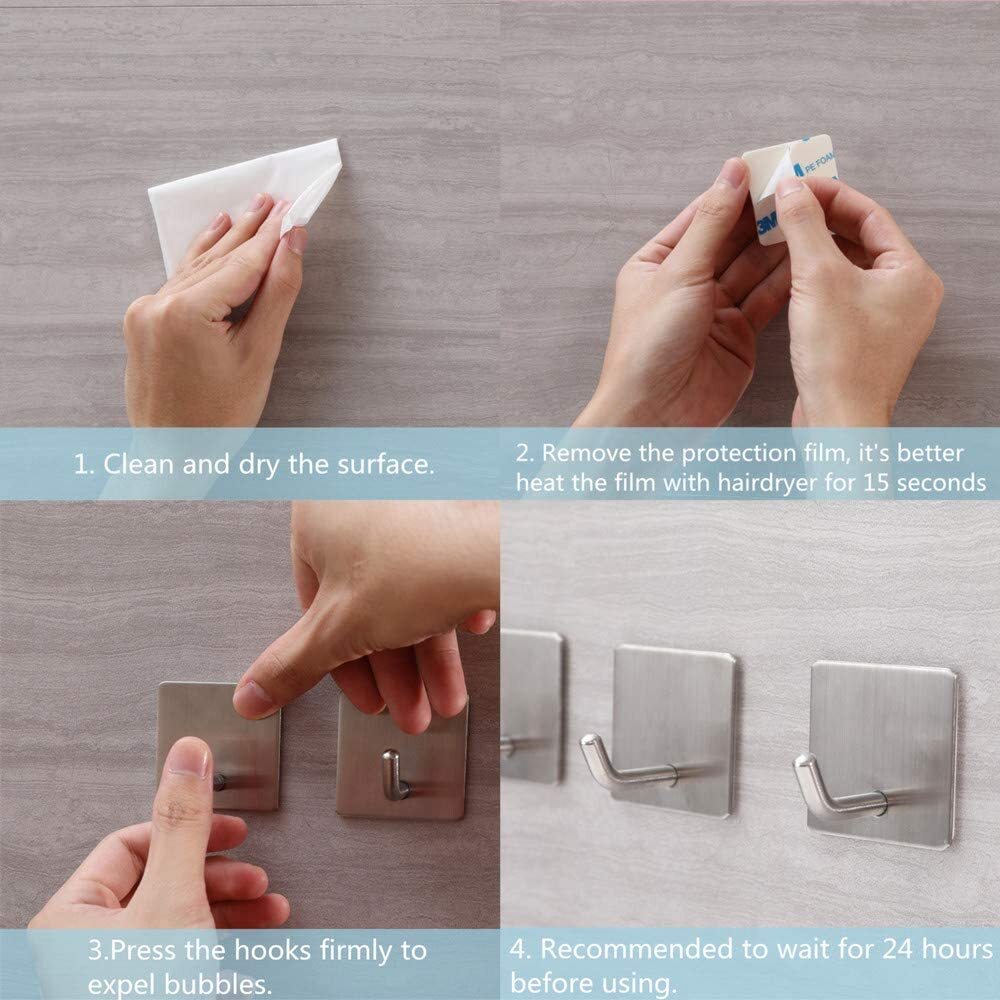 1. Wipe the walls or surface with a clean soft cloth, then wait until the surface is fully dry and clean.

2. Remove the protective film from the back, to make it stronger, it is recommended to heat the adhesive with a hair dryer for 15 seconds before sticking the hook in the correct position.
3. Press the entire adhesive surface with your hand to make the hook stick on better.
4. Recommended to wait 24 hours before using the self adhesive hooks.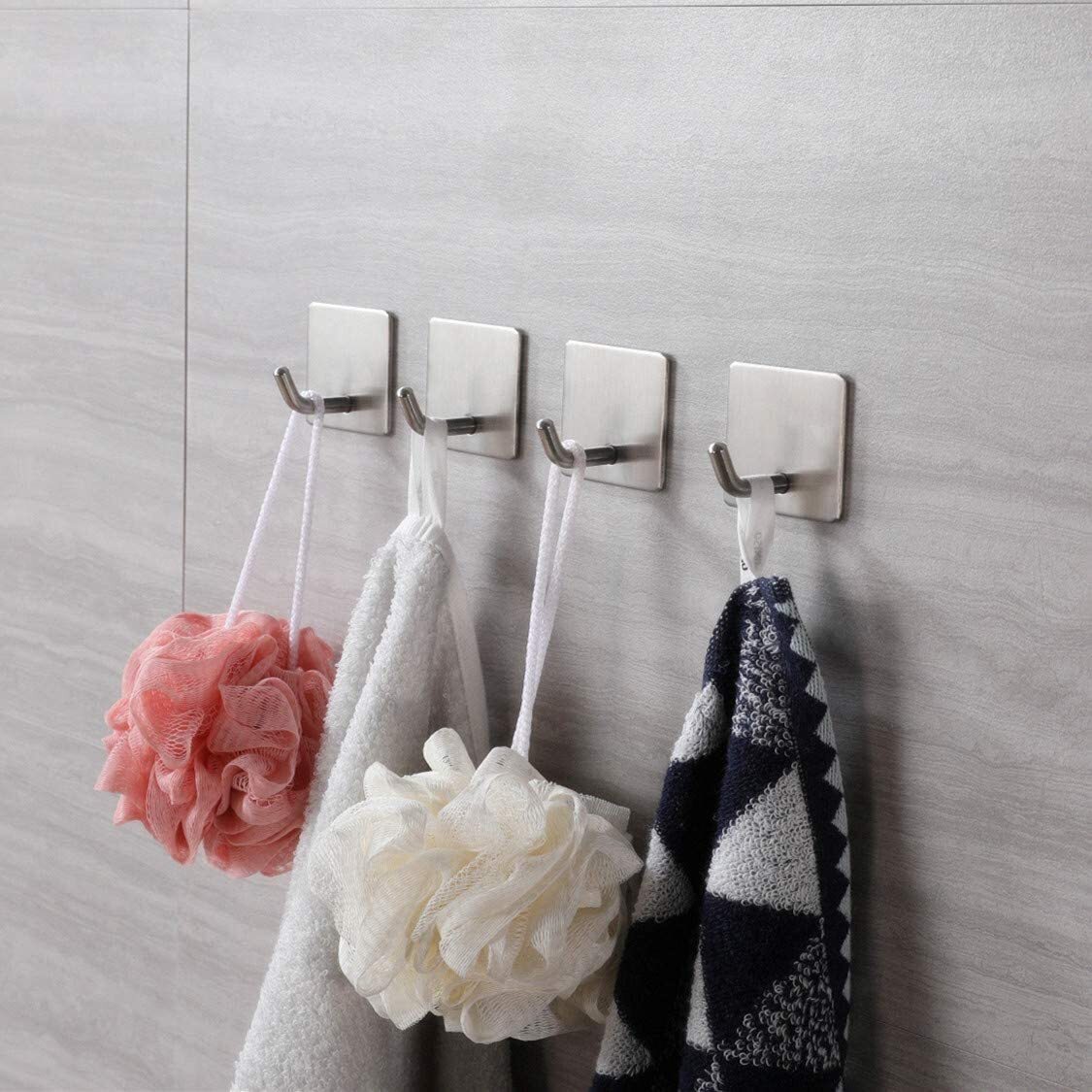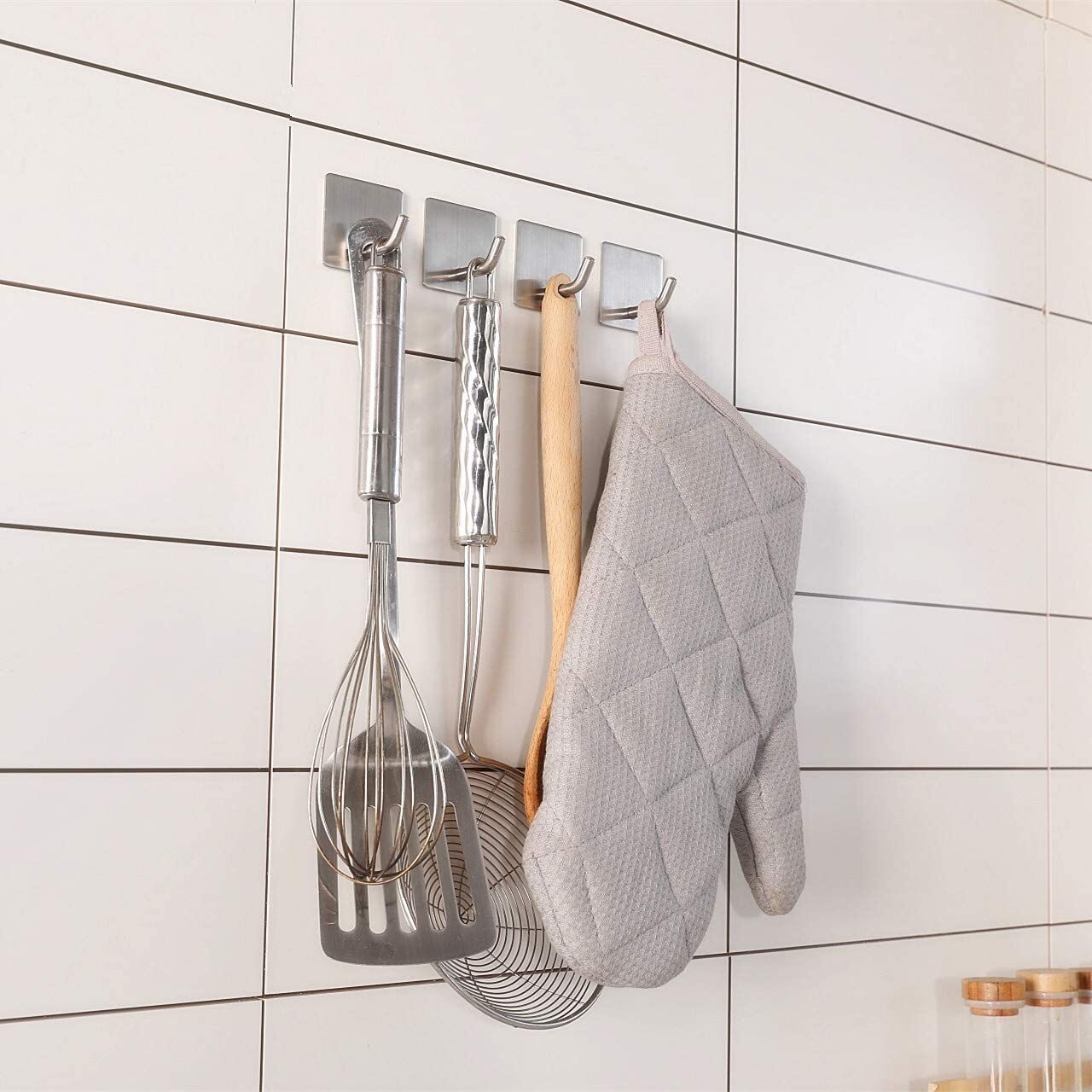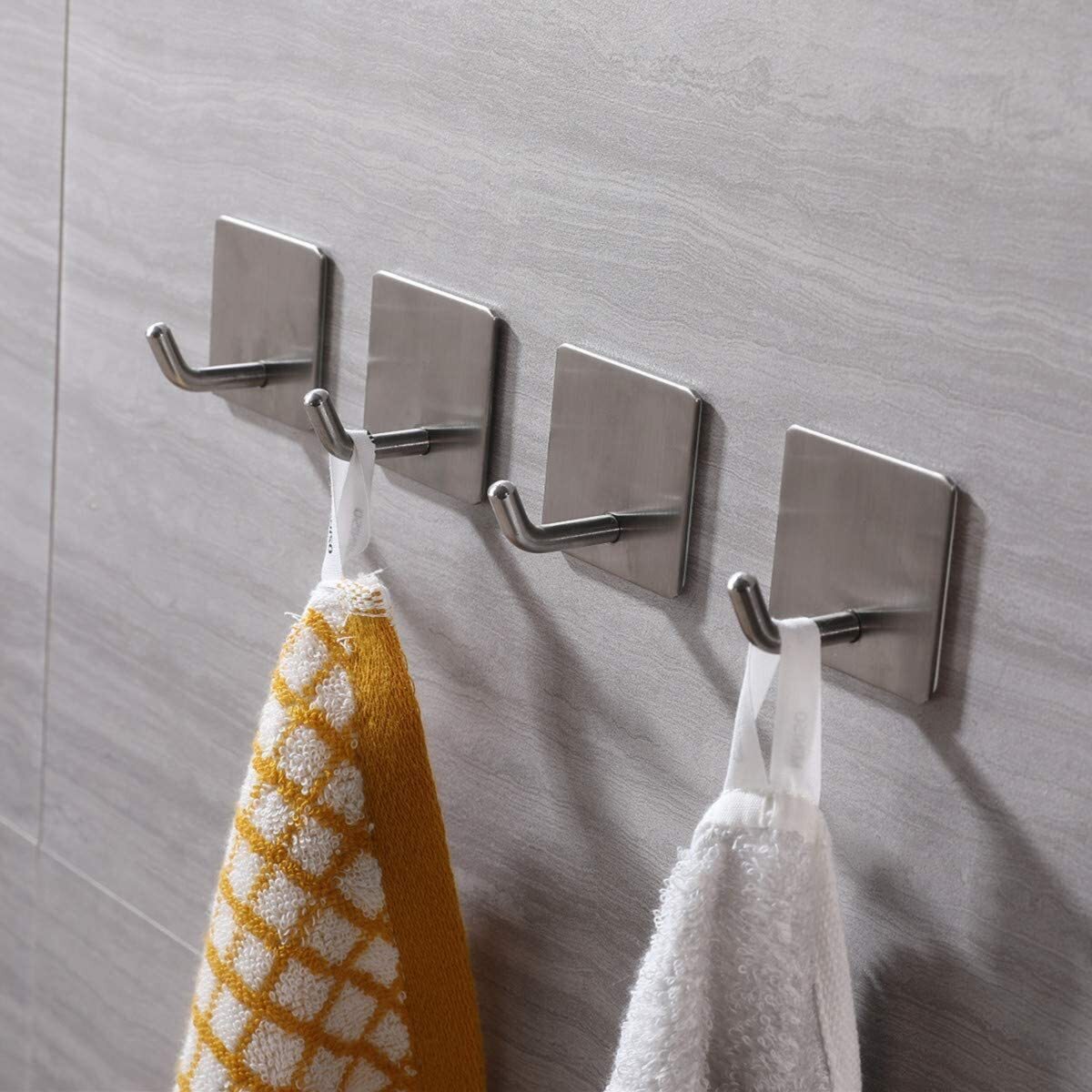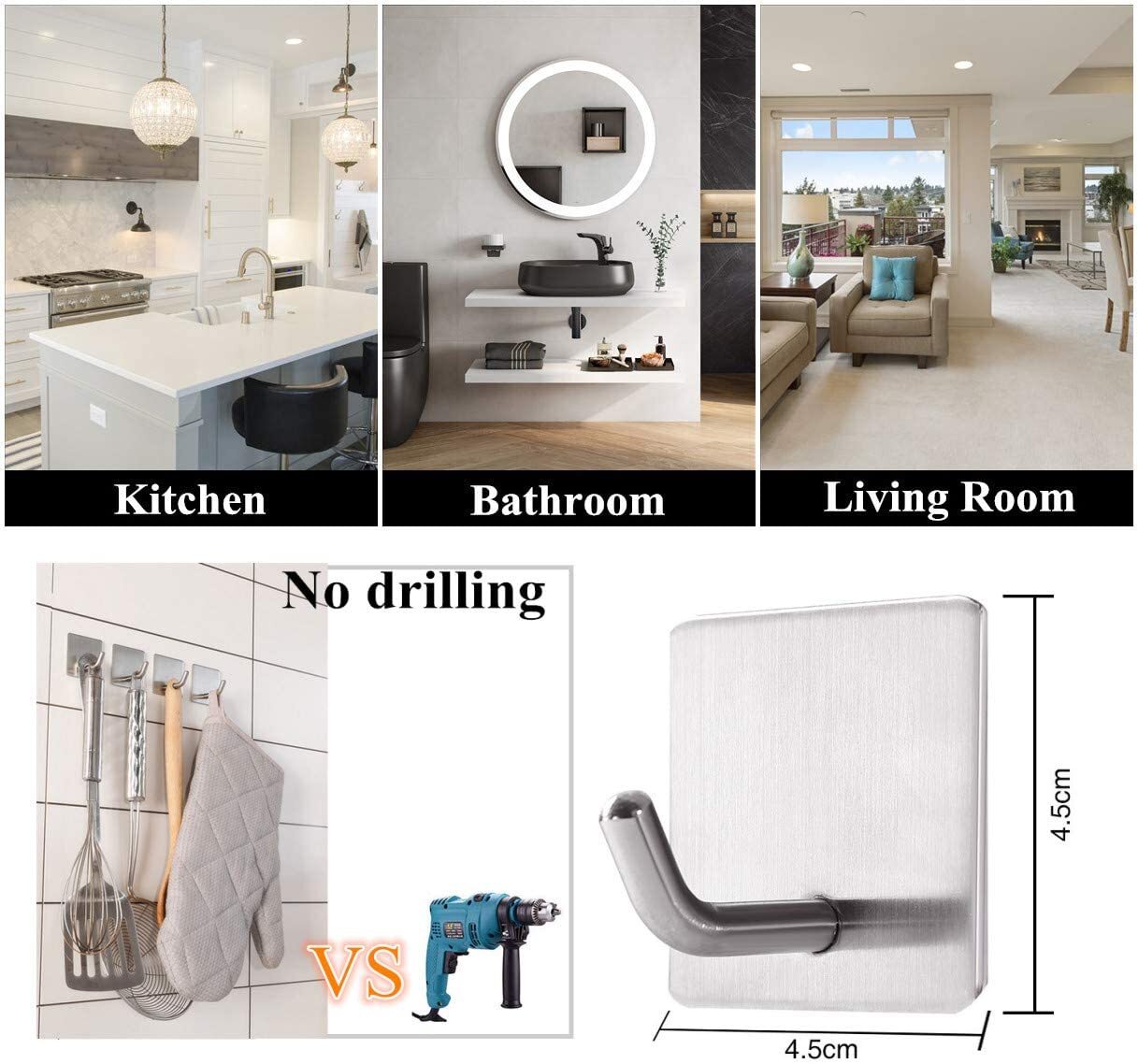 【Space Saving】
These stick on hooks help to keep your home clean and tidy. Hook coat, hat, and keys on the hallway; hang soup ladle, knives and dish towels in the kitchen; perfect to stick on walls, doors, and inner cabinets, etc. Help save a lot of spaces and give you a comfortable and tidy life.
【Premium Material】

Self adhesive hooks are made of 304 stainless steel, which is corrosion resistant, waterproof, scratch resistant and durable. Enlarging adhesive sticker to provide stronger stickiness. Adhesive hooks can withstand objects weighing from 1kg to 3kg.
【Fashion Design】

Fashion silver color, brushed finish and compact design make these adhesive hooks compatible with all other modern home decoration. Size: 4.5 * 4.5cm.
【No Drilling】

Don't need tools or damage the wall. No drilling is required. They are easy to remove because no holes, traces, or sticky residues are left behind.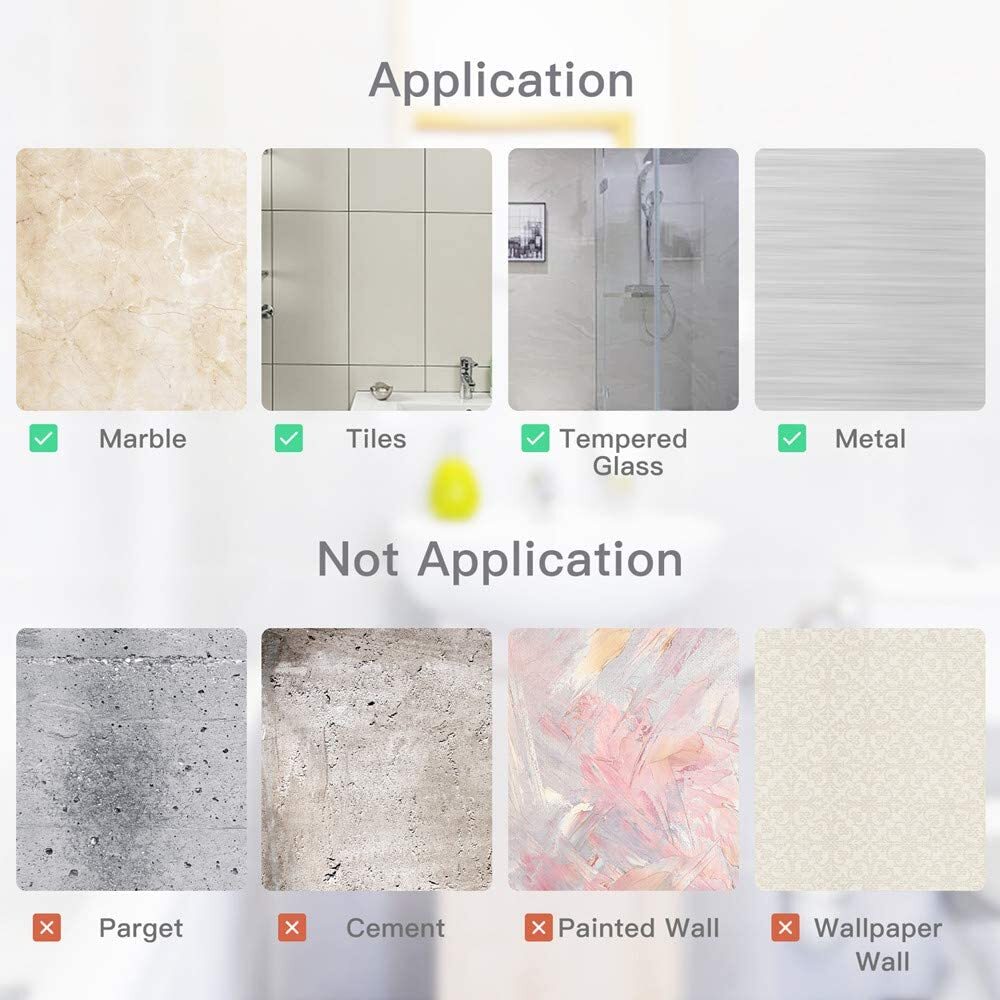 【Packing List】
4 x Self Adhesive Hooks
1 x Manual

Your cart is currently empty.