Shower Caddy Organizer, Bathroom Shelves Adhesive with 3 Hooks for Hanging Razor and Sponge Adhesive Rustproof Shower Shelf Stainless Steel Kitchen Shelf No Drilling for Bath, Kitchen, ecc. - White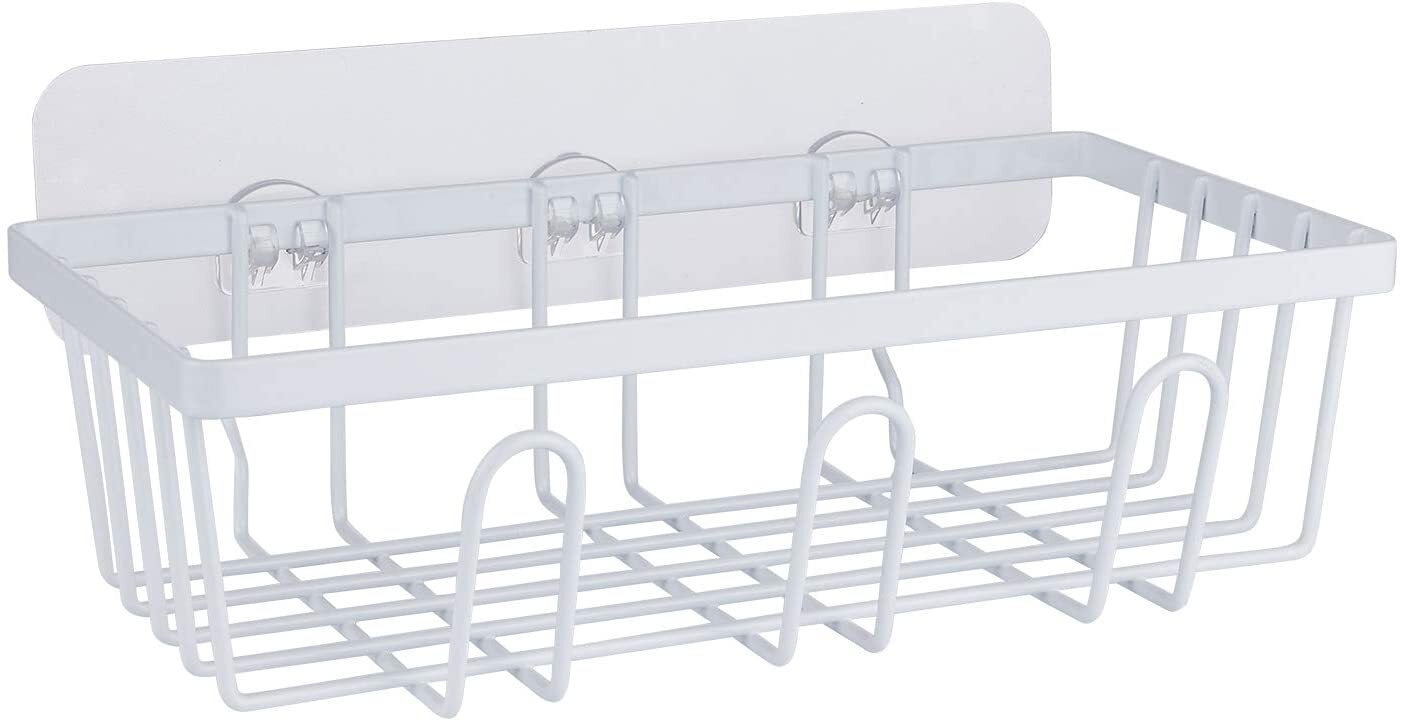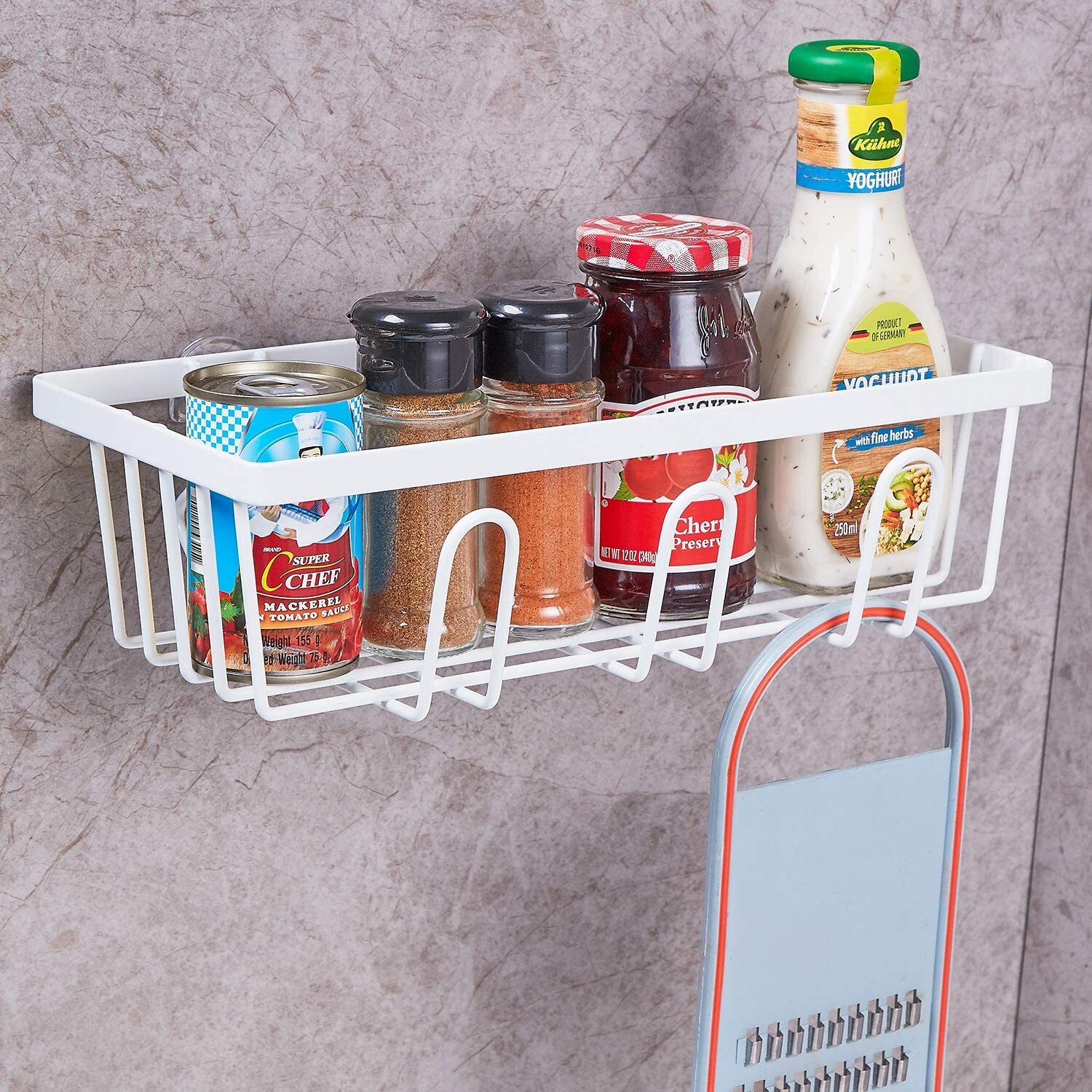 Why Choose Vista Shower Caddy Organiser?
No drilling, rustproof and detachable!
Modern Look and Simple Design!
Effective use of space!
Large capacity to meet your various needs.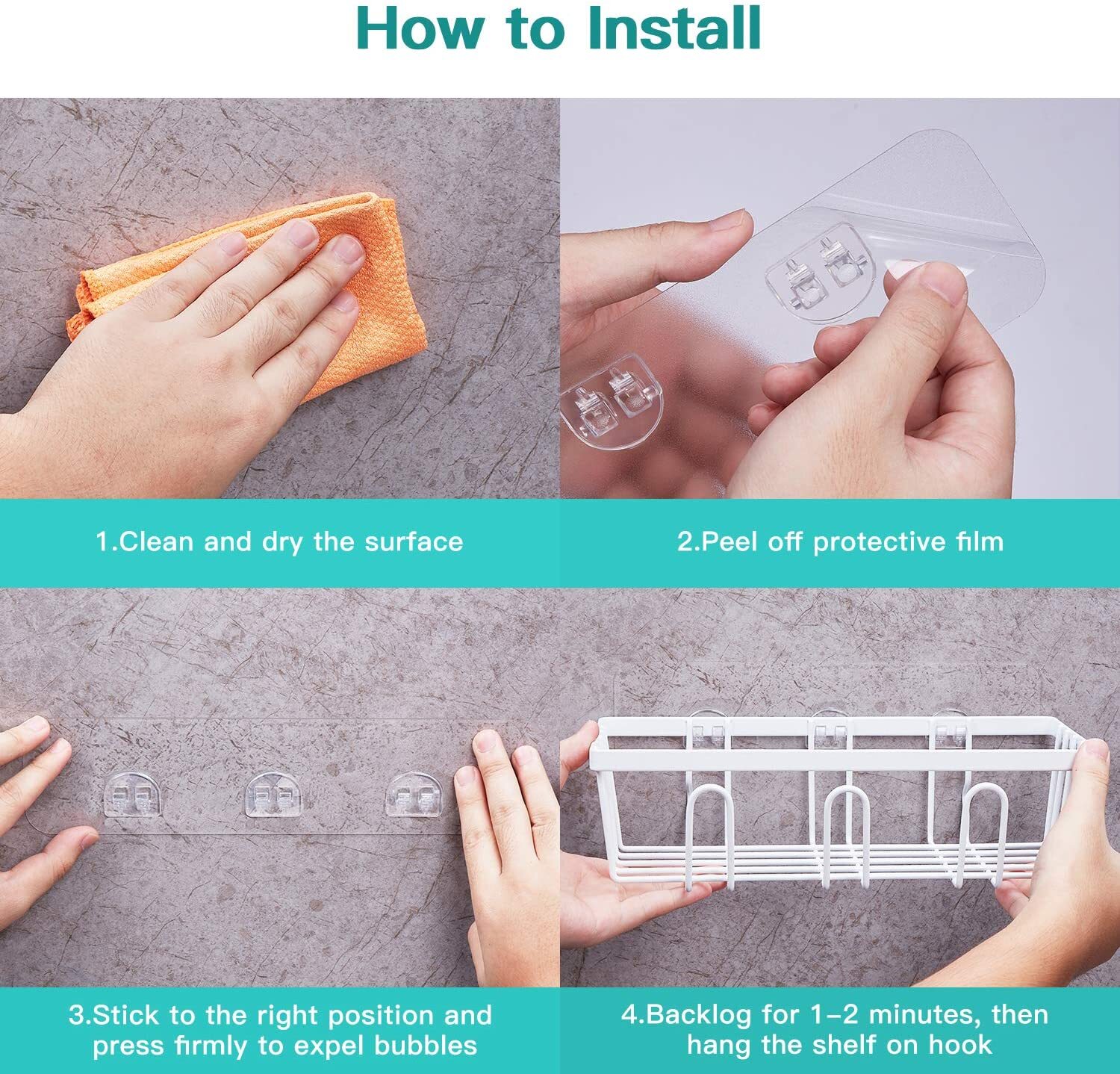 1. Please find the flat and smooth surface and clean the area where the shelf need to be installed.
2. Tear off the back cover of the adhesive strip, then apply it on the cleaned surface and expel the air out.
3. Hang the rack on the hooks of adhesive strip.
4. Please use the shower caddy 24 hours later after installation.
Specifications
Shower Shelf: 30 * 14 * 8. cm
Adhesive Strip: 28 * 7 cm
1 X Shower Caddy
1 X Adhesive Strip for the Bathroom Shelves
1 X Installation Description
ATTENTION
Only stick the adhesive strip on smooth hard surfaces like marble, tiles, glass and metal, etc. Please DON'T stick the shower caddy on painted walls or wallpapers.
The strip adhesive is one piece with the size 28 * 7 cm. Therefore it may be not suitable for small tiles which with many gaps or walls with very wide gaps. But it can work well on wall with little gaps fine.
Note
1. Please use the shower caddy 24 hours later after installation. The load capacity of the product is 3-5kg.
2. Please don't squeeze shower gel and other cleaning products directly on the basket to put extra pressure on the basket.
Removable
If you need to tear off adhesive strip, please use a hair dryer to heat the adhesive then tear off the sticked adhesive strip.

Your cart is currently empty.