0

Your cart is currently empty..
Reusable Make up Remover Pads, Zero Waste (12 packs) Reusable Cotton Pads makeup with Mesh Laundry Bag Eco Friendly Bamboo Make up Remover Pads for all Skin Types, Soft and Efficient Skincare
Product Description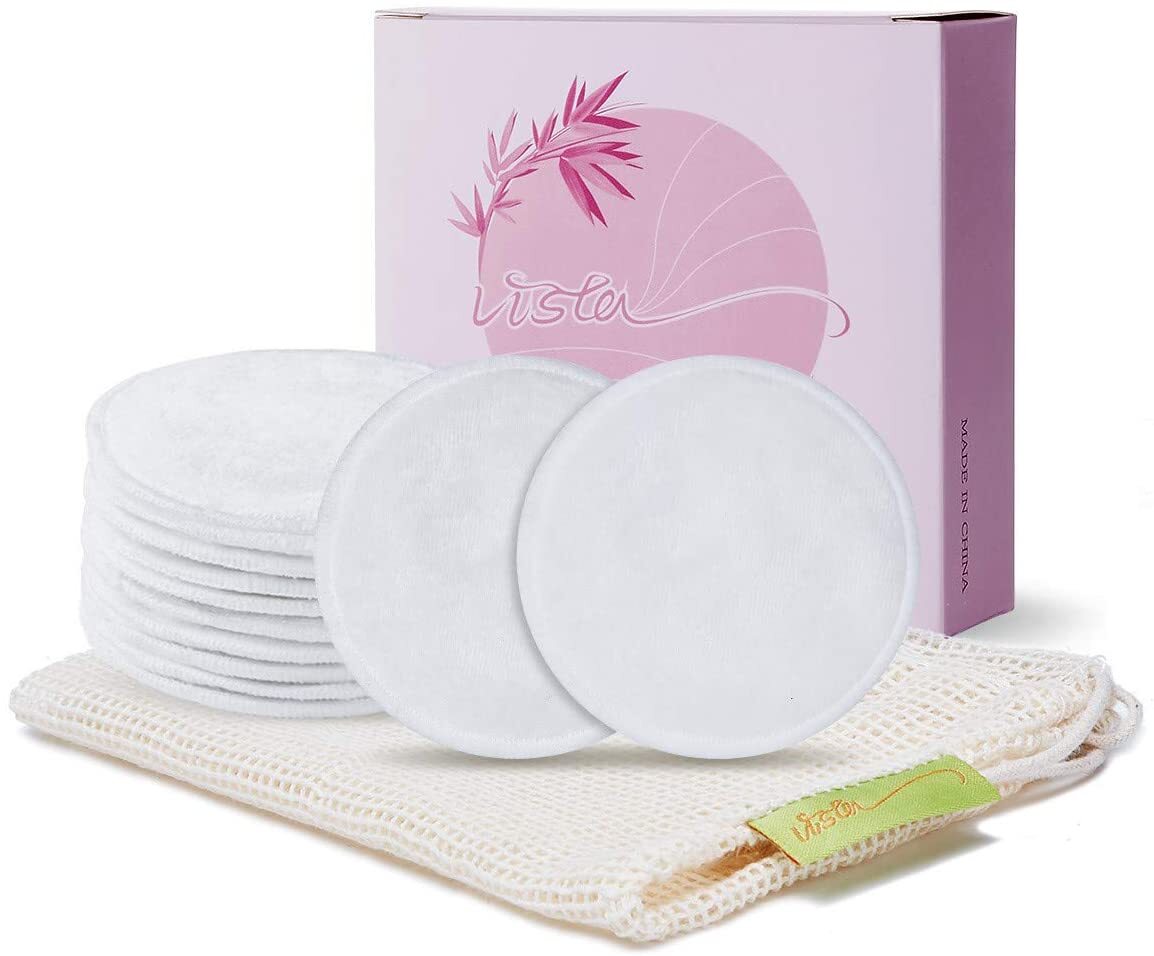 Why should we use REUSABLE COTTON PADS?
How we wash and care for our body might not seem like the most important thing when it comes to sustainability. But making small changes in this arena can make a huge difference to the impact we have on our planet. It's the little things that make a difference!
Let's replace these wet wipes which contain up to 80% plastic do not biodegrade for reusable make up remover pads and enjoy doing so. Let's help save the planet one step at a time.
Why BAMBOO?
Bamboo is hypoallergenic and very soft to sensitive skin. It is also incredibly durable but still biodegradable after its life comes to an end. Bamboo fibers are antibacterial.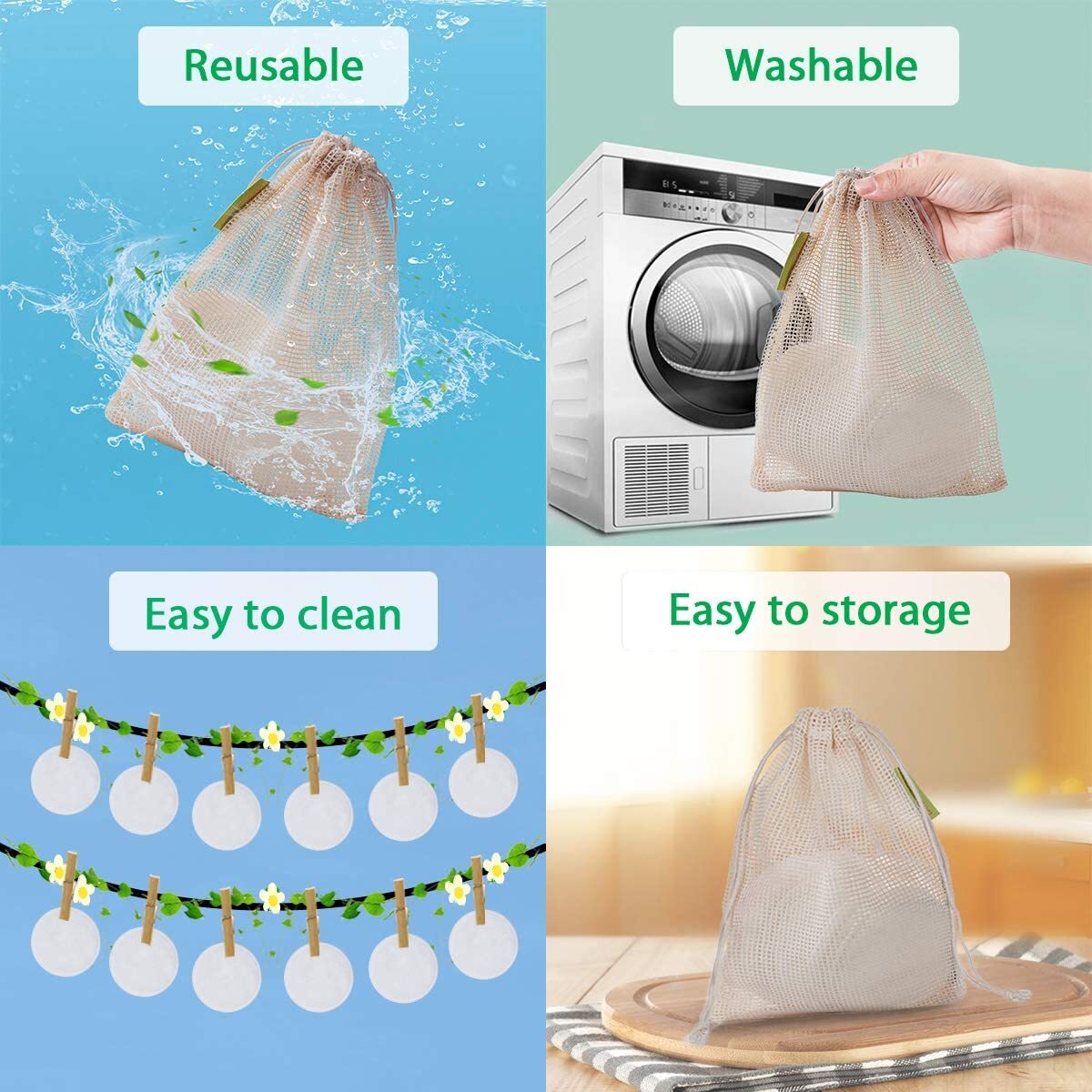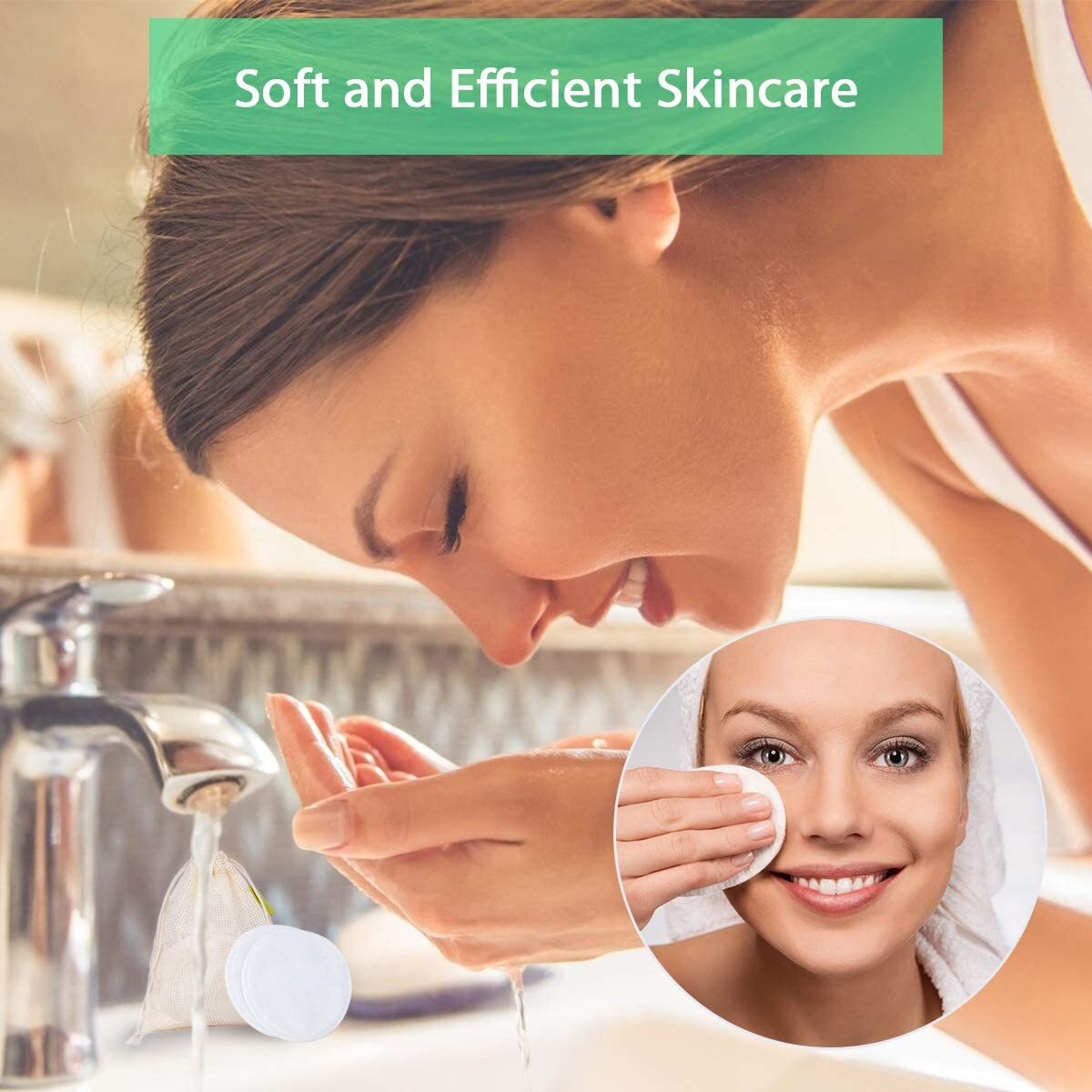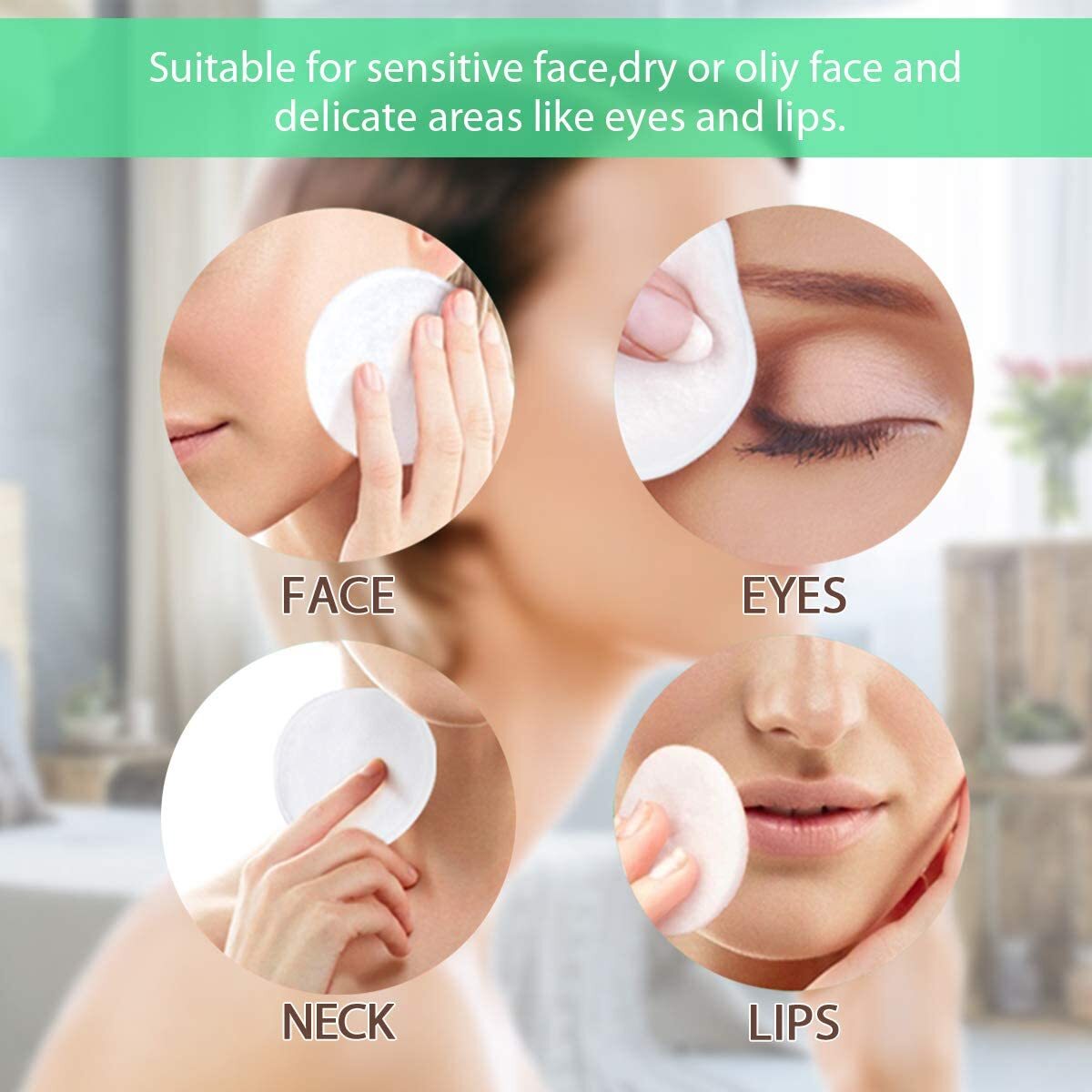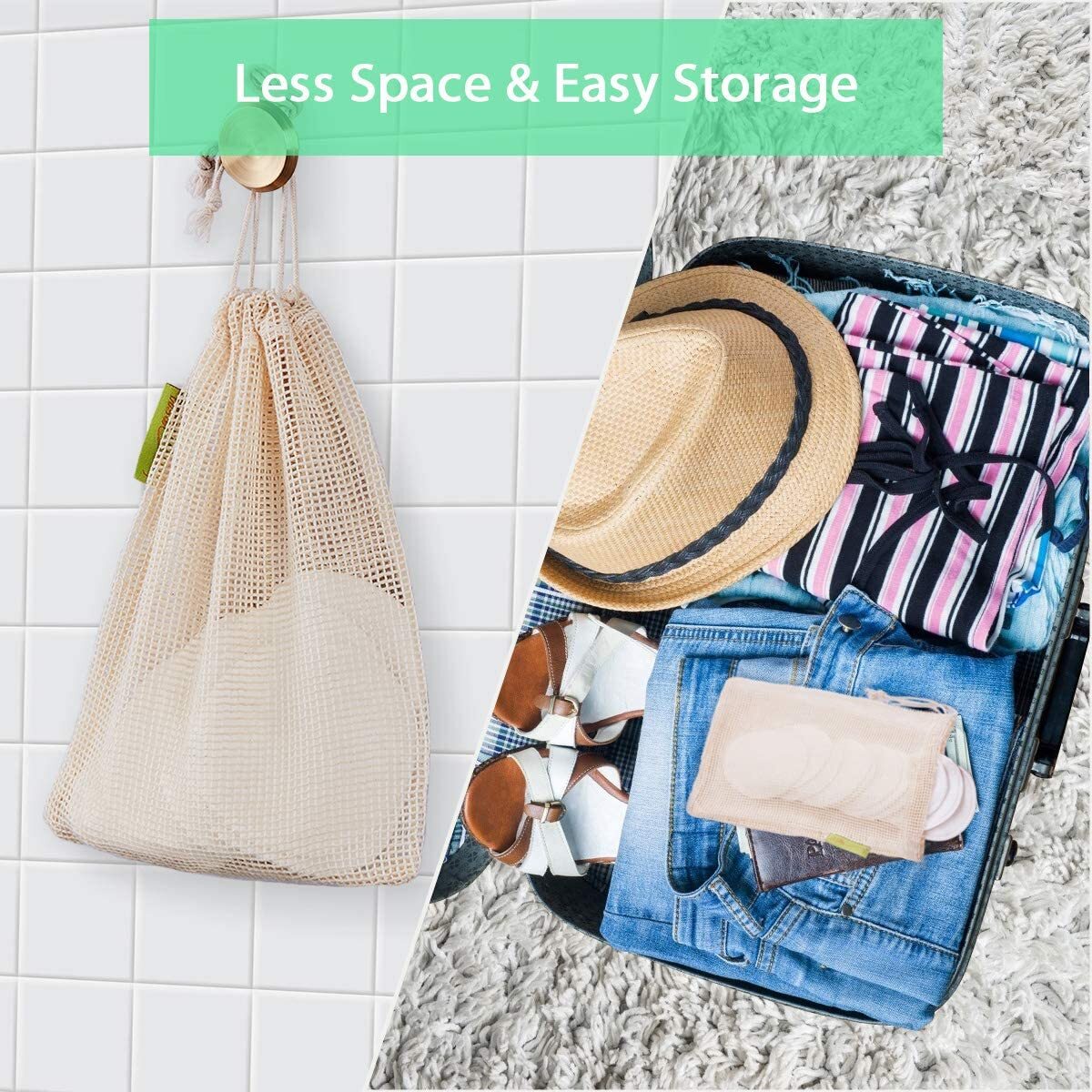 REUSABLE
Unlike the regular cotton pads, these bamboo cotton pads are washable and reusable, can be used up to 1000 times, save your money in the long run. Each set comes with a handy 100% cotton reusable laundry bag where you can store the pads safely and can be used for the washing machine. You can easily clean them in the washing machine with no effort or hassle.
SOFT & EFFICIENT

Made of Super Soft Fabric Bamboo, these bamboo cotton wool pads are gentle enough for most skin types including sensitive skin, dry or oily skin and also delicate eye area. These bamboo face cloth will help you remove any last bit of makeup, dust and impurities without hurting your skin, can be used for men, women even for babies.
MULTI-PURPOSE

Perfect for use with water, cleansing oil, micellar cleaning water, makeup remover balm, facial cleanser. The organic reusable cotton pads makeup can be used for eyes shadow, mascara, lips, neck makeup remover, but also can be used as toner pads to do your skin care.
CONVENIENT & PRACTICAL

12 packs reusable make up remover pads, each pad is 8cm in diameter, which is suitable for daily use. These palm-sized face halo pads fit in your hand are lightweight, portable, easy convenient to use. They are small enough to put into cotton pads holder for daily storage, and also the handbag or suitcase for every comfortable journey.
Use and Care

1. Please wash these pads prior to first use.
2. Use the reusable cotton pads makeup with warm water, your favorite cleanser or an better alternative such as coconut oil to gently remove makeup and dirt in circular motions until clean and refreshed.
3. We recommend rinsing them after use and then putting them in your weekly wash at 30 degrees.
4. To preserve the beautiful color of your new Vista reusable cotton pads and prevent them from fading care should be taken to avoid chemical agents such as bleach, hydrogen peroxide, some toothpastes and teeth whiteners, and benzoyl peroxide.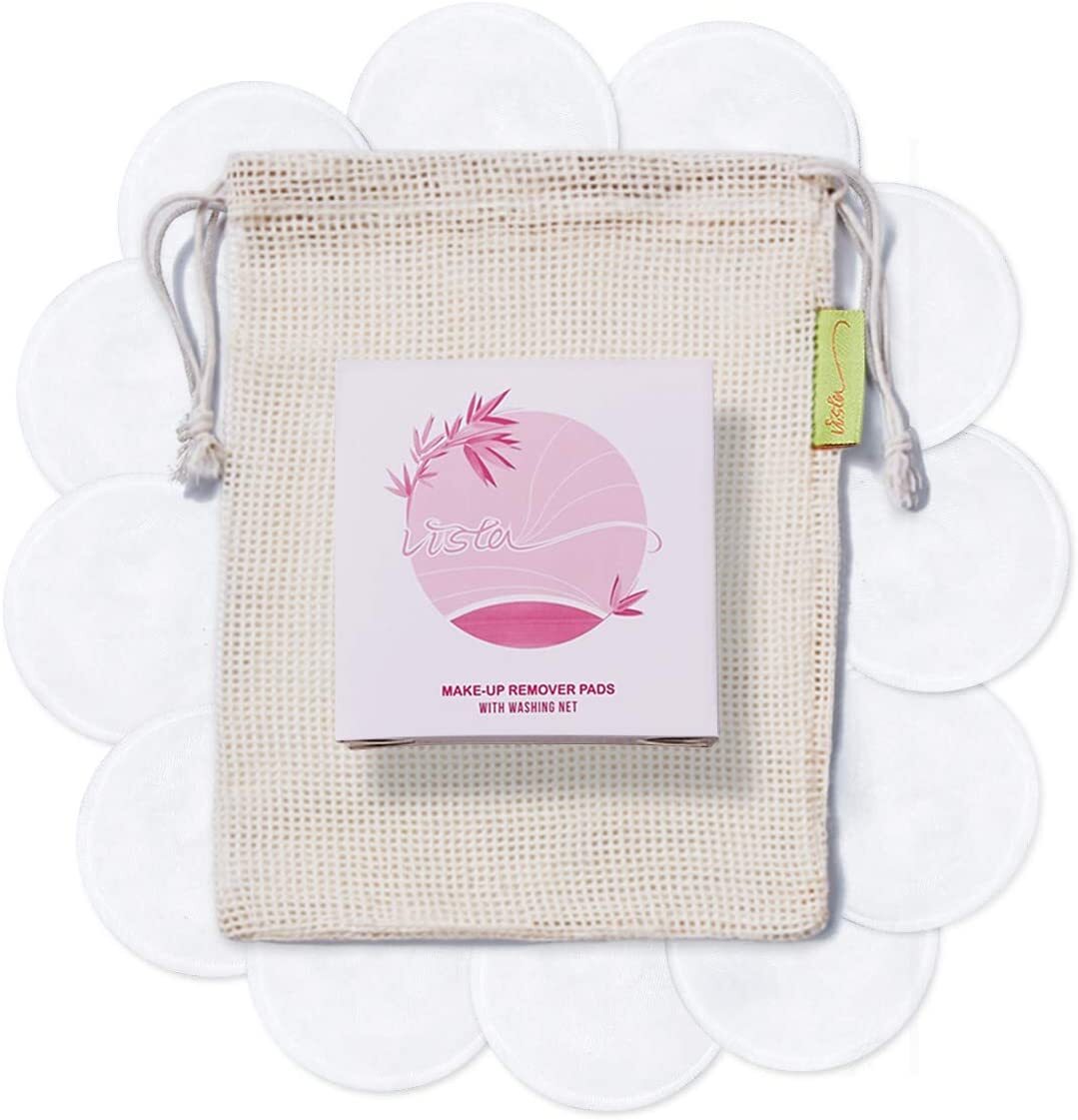 Exquisite Gifts Packaging
12 packs for one box with laundry bag, perfect as a gift.